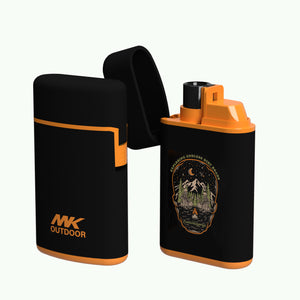 Classic Wide Body Design: Stylish and Functional, crafted and designed with utility in mind.

Features: Replaceable Flint System, Original Flint Strike Ignition

Flame: Torch Flame lighter reliable for all indoor and outdoor settings such as camping, BBQ, candles, preparation, readiness, emergency, survival and more.

Fuel: Boasting a larger sized tank for long lasting use. Butane refillable, all you need to do is give it 2-3 pumps held at about 2-3 seconds each and you are ready to go.